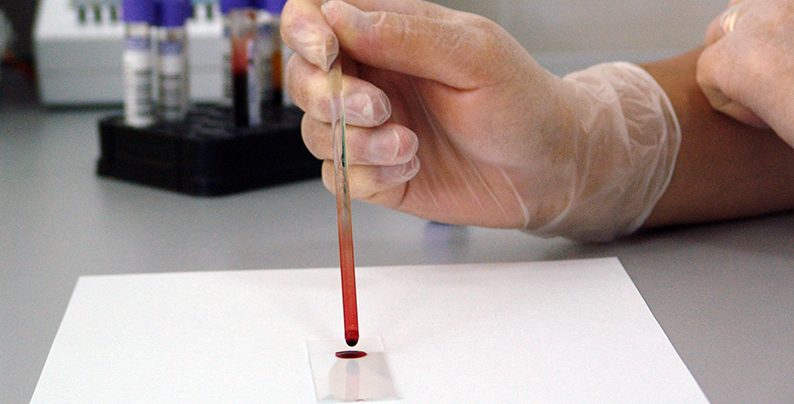 Since completing her undergraduate degree in biochemistry and molecular biology at Mills College, associate scientist and former ARG postdoctoral fellow Priscilla Martinez, PhD, has been working at the intersection of biomedical, behavioral, and social approaches to improve health outcomes among diverse populations.  Her experiences are varied and rich, involving everything from on-the-ground data collection to designing and running her own studies. All of these experiences led her to pursue a National Institutes of Health (NIH) Career Development Award (K01), one of the most prestigious and competitive grants available to emerging scientists.
The award provides early-stage investigators with mentorship and training opportunities, enabling them to direct their own research projects.
This past month, the NIH awarded Martinez with ARG's first K01.
"It's a very big honor," said Martinez when asked about her achievement. "I'm excited to see a research project so long in the making be supported in this way."
Martinez's project will assess whether inflammation mediates the effect of alcohol on health outcomes, and examine whether this effect varies across racial/ethnic groups.
Martinez has been curious about this relationship between the body's immune response and alcohol consumption for a long while now.  After working on a UCSF HIV prevention study following her undergraduate program, she knew she wanted to be working in the field conducting hands-on research.
"I really liked being in a lab, but it felt removed from the issues I cared about," she said. "I realized I was more interested in finding how we can intervene to prevent disease from occurring in the first place than running experiments in test tubes."
This intervention perspective is what drew Martinez to the Masters program in International Community Health at the University of Oslo, Norway, where she continued her work in HIV research.  For her Masters' thesis, she spent four months in Uganda collecting primary data. It was there that she first saw the effects of alcohol consumption and depression on access to treatment.
"We found that HIV positive patients who drank were less likely to receive HIV treatment, likely because healthcare workers were concerned they wouldn't follow the rigorous and difficult treatment protocol.
"I started thinking about this pathway from drinking to depression and illness and I wondered if perhaps we could be intervening at a different point along that pathway."
Martinez thought that since alcohol consumption is a risk factor for developing certain chronic conditions, such as depression, diabetes, and cardiovascular diseases, and both alcohol use and these chronic conditions are associated with inflammation, then perhaps alcohol-related inflammation might help explain alcohol's effect on the development of these health problems.
In other words, if you drink above the safe-consumption levels, are you at greater risk of developing inflammation, which may lead to a higher risk for disease? She also speculated that since some chronic diseases related to alcohol are more prevalent among certain racial/ethnic groups, perhaps inflammation is contributing to this trend as well.
Martinez thinks this is a particularly interesting question to explore since racial/ethnic minorities overall drink less than Whites, so drinking habits don't entirely explain why they have more alcohol-related health problems. A primary goal of the project is to understand if the effect of alcohol on inflammation might be stronger among racial/ethnic minorities, which could help us understand and address this paradox.
It is a daunting undertaking; measuring Inflammation requires blood samples, which are difficult to obtain.  But Martinez is exploring a potential solution.  This summer, she will run a feasibility study to test a novel bio-sample collection method using self-administered dried blood spots. The bloodspot collection kits will be sent to participants, which they complete then mail back.
"Part of the testing we've already done was to learn how likely it is that people will give blood samples using these kits.  It's a simple procedure, but we know there's a reluctance to provide researchers with these kinds of data."
Martinez held focus groups to learn about some of the barriers she might encounter.
"What the participants told us was that we need to be cognizant of people's concerns and very clear about what we intend to do and how their samples will be used.  People want to know how the research will benefit others and lead to better health," she explained. "They want their input to matter, to make a difference."
As part of the K01 award, Martinez will analyze longitudinal data, including markers of inflammation, from the National Longitudinal Study of Adolescent to Adult Health to assess whether inflammation mediates the effect of alcohol on health outcomes, and to determine if this effect differs across racial/ethnic groups. The data includes over 20,000 participants, followed from the age of 12-18 through to their mid-thirties and early forties.
With all she wants to accomplish in the next five years, Martinez hopes that what she finds will help inform data collection methods and lead to a more inclusive process. She also hopes to identify intervention points to prevent alcohol-related diseases from occurring in the first place, particularly among people who may be most vulnerable.
In the end, like her focus group participants, Martinez only wants the research to matter.  With such passion, dedication, and out-of-the-box thinking, there is no doubt that it will.
Related Publications
Martinez P., Cummings C., Karriker-Jaffe K., Chartier G. (2017). Learning from Latino voices: focus groups' insights on participation in genetic research. The American Journal on Addictions.
Martinez P., Tsai A.C., Muzoora C., Kembabazi A., Weiser S.D., Huang Y., Haberer J., Martin J.N., Bangsberg D.R., Hunt P.W. (2014). Reversal of IDO-induced tryptophan metabolism may mediate antiretroviral therapy-related improvements in depressive symptoms in HIV-infected Ugandans. JAIDS Journal of Acquired Immune Deficiency Syndromes, 65 (4) 456-462
Martinez P., Roislien J., Naidoo J., Clausen T. (2011). Alcohol abstinence and drinking among African women: data from the World Health Surveys. BMC Public Health, 11 160.