Administrative Core: William C. Kerr, Director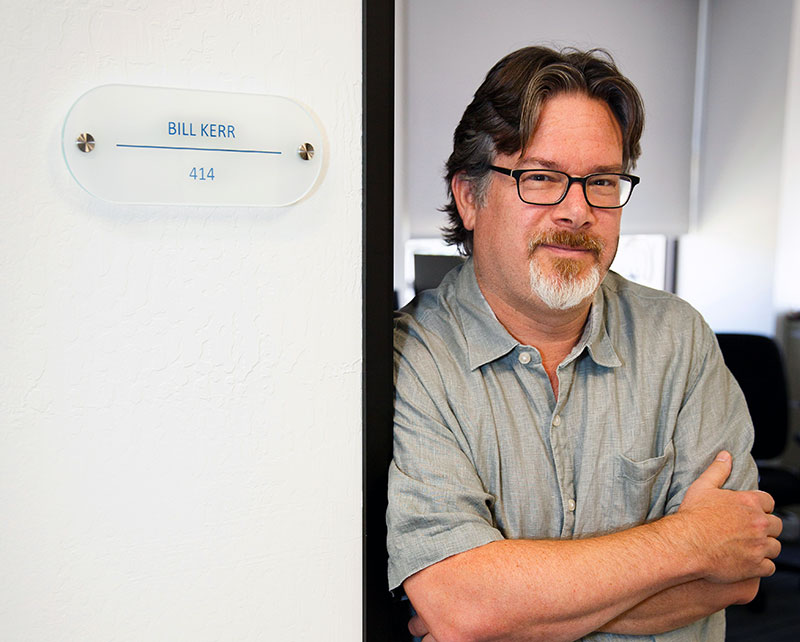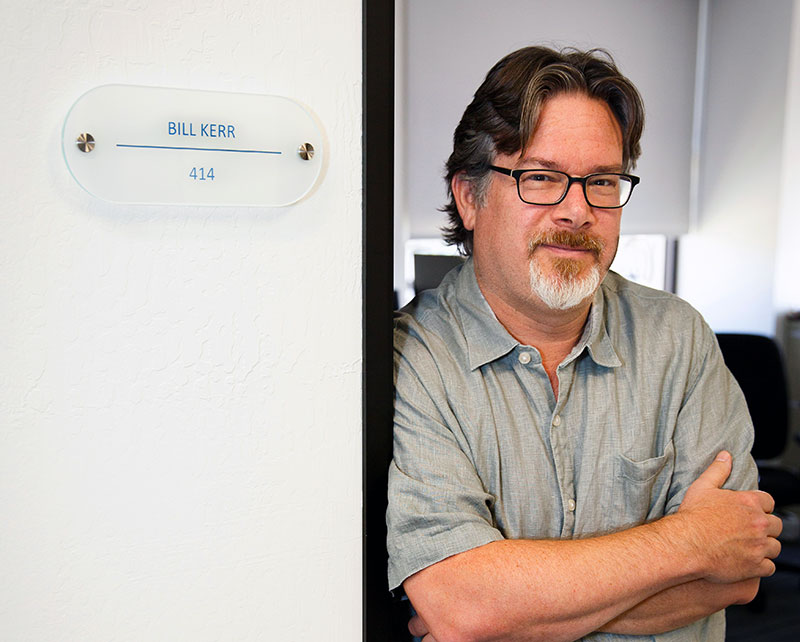 The Administrative Core is responsible for the overall management and coordination of the National Alcohol Research Center as a whole.  In addition to Director William C. Kerr, the Center's senior leaders include Associate Director Sarah E. Zemore.  Dr. Zemore serves as the Center's Director of Training and is PI of the T32 Training grant.  Dr. Zemore also leads the enrichment speakers' program. This program brings nationally and internationally renowned scientists to present their new research and to meet with staff and fellows on common interests. She also assists Dr. Kerr in Center administrative duties.
---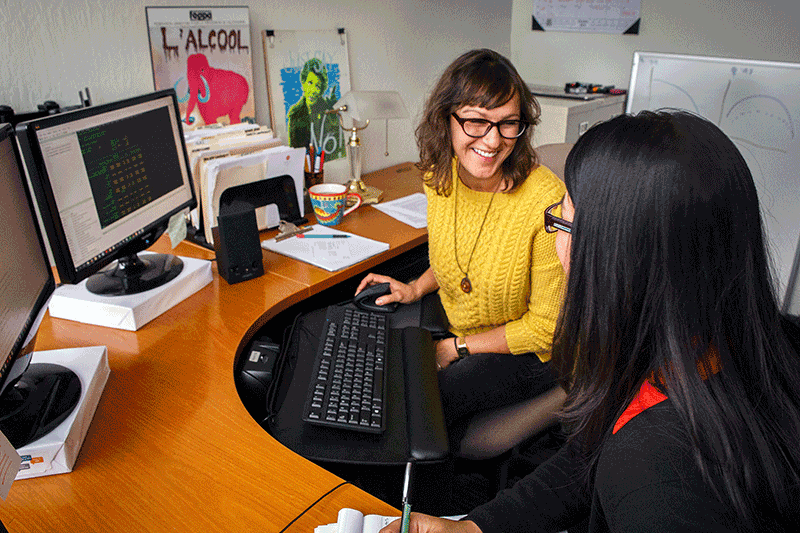 The Center's determination to adopt the most effective cutting-edge techniques led to the development of this Core supported in the current grant. This core project plays a crucial role in the Center by intensifying, coordinating and focusing statistical and analytic functions, needed by all components, and by developing new statistical techniques needed for our analyses. Meenakshi Sabina Subbaraman, PhD leads the Core aided by biostatisticians Libo Li, PhD and Yu Ye, MA.
The SDS Core provides biostatistical consulting, analysis, and data management support for the Center's other core and research components and participates actively in Pilot Projects.  The SDS Core also involves training activities to enhance statistical capacities of scientific staff at all levels.  The Core undertakes data archiving and documentation of measures, to increase data value and access, as well as helping assure that appropriate analysis, database storage, and integrity procedures are followed.  A series of statistical methodology seminars for staff will increase sophistication in using newer techniques.  Experience with cutting-edge statistical methodologies benefits all Center components and simultaneously helps train the next generation of alcohol researchers, improving their effectiveness.
---
National Alcohol Survey (NAS) Resources: Director Thomas K. Greenfield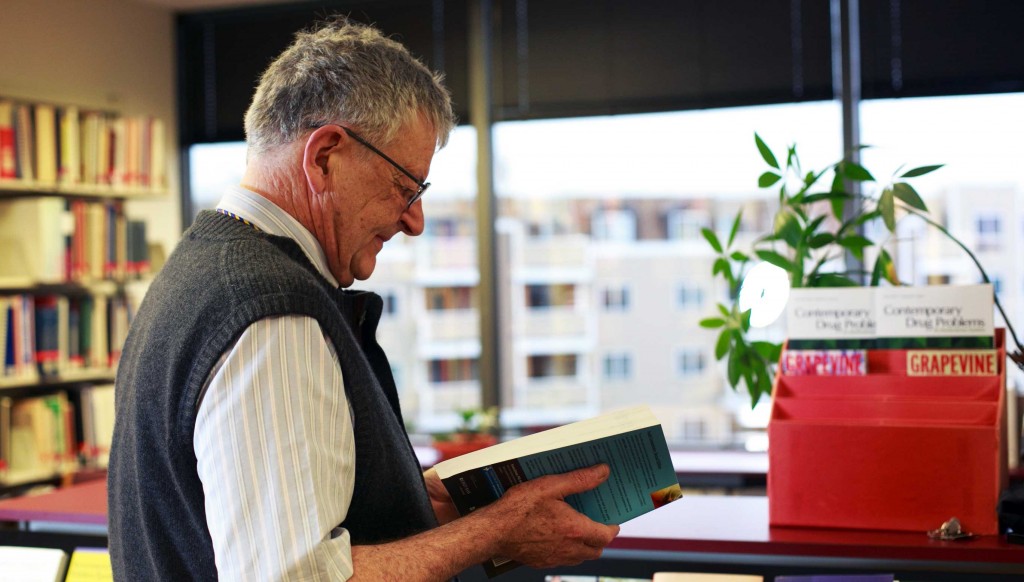 The Core Component forms a backbone core activity that generates, manages and provides needed NAS datasets to three Center research components and to other independent investigators.  The Center has conducted NAS surveys of the adult US population at about 5-year intervals since the 1960s, with standard measures and methods since 1979's N6.
This scientific core proposes to conduct an addition to the NAS series, a 2019/20 National Alcohol Survey (N14), with design refinements including dual-frame cell phone and landline sampling plus large African American and Hispanic oversamples—a key feature of these surveys for the Center's health disparities theme.  Additional lower cost data acquisition approaches such as web-panels will be considered to augment the data collection plan for the N14 survey.  For the new population survey, instrument development and piloting will begin in 2018, fielding in 2019, with completion by early 2020.
Throughout the proposed period, beginning in year 1, we will prepare for investigators analytic NAS datasets for use in the Center's research components, affiliated independent grants, and by other researchers.  As we have done previously, we will add geo-referenced contextual data elements drawn from Census and other archival sources.
---
Pilot Studies: Sarah E. Zemore, Component Director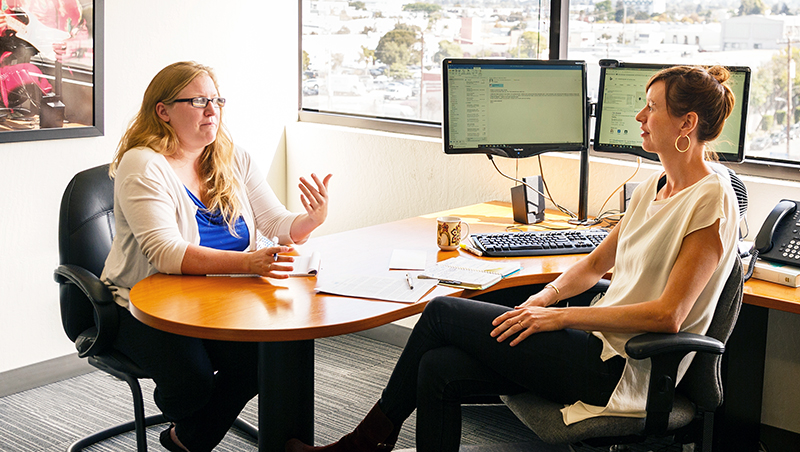 The pilot studies program is designed to advance the Center's research agenda and to generate independent grant applications, relevant to the Center's focus on epidemiology of alcohol problems and services that respond to them and to national priorities for alcohol research. The component is designed to provide the Center with a flexible means to develop and explore new research activities or directions and to provide unique scientific opportunities for research ideas with the potential to evolve into independently-funded research projects. Preference has been and will be given to early-stage investigators and to projects that emerge from specific questions raised by Center or affiliated research.
Pilots proposed are a mix of epidemiologic and health services studies. Management of the pilot component will be supported by this Core's Management Group, in a role parallel to that of the faculty on the T32 Training Grant. We have learned that close supervision and attention to early challenges is crucial.  As with previous pilot projects in earlier Center cycles, we anticipate that results from these pilots will help early-stage careers, open up innovative lines of research and yield key preliminary results.
Pilot Study 1:  Dried Blood Spot Sampling in the National Alcohol Survey, Priscilla Martinez, Pilot Director
This study will evaluate the acceptability and feasibility of using mail-in, self-administered Dried Blood Spot (saDBS) technology as a way of collecting blood samples from people who have participated in a national, telephone-based alcohol research survey. By re-contacting respondents of the 2015 NAS (NAS 13) who reported alcohol use above adult drinking guidelines, the study will determine the proportion of people willing to participate in a study involving saDBS among those contacted and eligible, and observe the proportion who complete and return viable saDBS kits. The study will stratify by race and gender to examine participation and completion rates by these demographics. In order to determine the viability of the blood samples provided by the completed saDBS kits, the study will test the received blood samples for immune proteins called cytokines that are associated with alcohol use and other mental health measures, including symptoms of depression and anxiety. An exploratory aim of this study is to determine associations between levels of cytokines in the blood, alcohol use, and mental health measures.
---
Pilot Study 2: Substance Use Treatment Among Sexual Minority Women, Amy Mericle, Pilot Director
Large-scale, epidemiologic studies examining substance use treatment among sexual minorities are few, and existing studies largely have been limited to assessing whether services were received, neglecting to gather important information on barriers to treatment and treatment experiences in this population. To begin to address this gap in the literature, the aims of this pilot study are twofold:  1) To identify reasons why sexual minorities with putative need for substance use treatment (i.e., those who meet criteria for lifetime alcohol dependence) may not access it; 2) To describe how sexual minorities who meet criteria for lifetime alcohol dependence access substance abuse treatment and the nature of their experiences in it. Findings from this study will be used to develop and investigate the feasibility of interventions to reduce barriers to substance use treatment and better tailor substance abuse treatment services to meet the needs of sexual minority clients in subsequent studies.
---
Pilot Study 3: Barriers to Specialty Substance Abuse Treatment among People with Recent Substance Use Disorders, Miguel Pinedo, Pilot Director
This study will qualitatively examine barriers to specialty substance abuse treatment among Whites, African Americans, and Latinos with recent (i.e., past 5-year) substance abuse disorders (SUD). Specifically, this study aims to gain a greater understanding of treatment barriers by (1) race/ethnicity and (2) gender. Findings will serve as preliminary data to develop a theory-driven measure to better assess treatment barriers.
---
Pilot Study 4: A Pilot Study to Evaluate a Retrospective Dietary Assessment Tool, Won Kim Cook, Pilot Director
This study aims to use the Dietary Screener Questionnaire, which was developed by the National Cancer Center and assesses current diet, to develop a brief measure assessing both current and past diet (i.e., diet prior to diagnosis of an illness).  An additional aim will be to test the validity and reliability of the adapted brief measure.  As part of this project, questions intended to understand the circumstances under which dietary changes occurred and instructions to assist in recalling past diet will be developed and refined.
---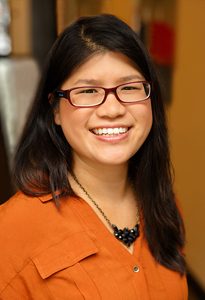 Pilot Study 5: Beyond the ethnic enclave: Establishing co‐ethnic neighborhood effects on alcohol and tobacco use across developmental periods for children of immigrants, Christina Tam, Pilot Director
This exploratory, secondary analysis study investigates the role of coethnic neighborhoods (i.e., an area with a high concentration of the same ethnic group) on heavy episodic drinking (HED) and smoking status among Asian, Latino, and Black adolescents (ages 12-17) and emerging adults (EAs) (ages 18-29).  Specifically, this study (1) tests effects of coethnic density, alone and in combination with population density and poverty, on HED and smoking, and (2) assess whether neighborhood differences in HED and smoking vary by age group (i.e., adolescents, EAs) and race (i.e., Asian, Latino, Black). Findings will generate preliminary data for a larger study to identify mechanisms for targeted prevention efforts in selected neighborhood areas.
---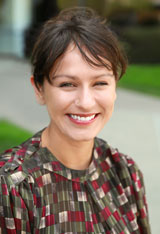 Pilot Study 6: Measurement of cannabis and alcohol co-use, Meenakshi Sabina Subbaraman, Pilot Director
Currently, no validated instrument for measuring cannabis and alcohol co-use exists. This will be the first study to develop a co-use measurement instrument and to collect detailed co-use data from cannabis users in a legal recreational environment. The primary aims of this study are 1) to expand the DFAQ-CU to measure alcohol and cannabis co-use; 2) collect co-use, demographic, purchasing (and receipts), and cannabis and alcohol-related problems and harms data from 100 cannabis and alcohol users recruited from legal cannabis retail stores in California; and 3) provide descriptive data regarding co-use patterns. Pilot data will lead to a larger R01 focused on instrument validation and co-use typologies.
---
Pilot Study 7: Understanding 12-Step Involvement among Sexual and Gender Minority Individuals, Briana McGeough, Pilot Director
Little is known about the rates and outcomes of 12-Step involvement among Sexual (e.g., gay, lesbian, bisexual) and gender (e.g., transgender, genderqueer) minority individuals (SGMI) or the barriers to and facilitators of successful involvement in 12-Step groups among these populations. Furthermore, no known studies have explored rates, outcomes, or barriers to/facilitators of 12-Step involvement specifically among gender minority individuals. These are important gaps because although SGMI experience disproportionally high risk for substance use disorders, it is presently unknown whether 12-Step groups, the most common source of support for substance-related problems, are effective for these vulnerable populations. This study lays the groundwork for a future, longitudinal study focused on the outcomes of 12-Step involvement among a general population of SGMI experiencing symptoms of AUD and other SUDs. The proposed study is a critical first step in determining whether 12-Step groups are an appropriate resource for SGMI and what additional support SGMI may require to effectively engage with 12-Step groups.
---