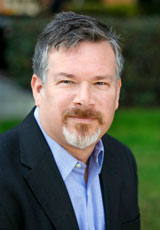 Senior Scientist, William (Bill) C. Kerr, PhD, is Director of ARG's National Alcohol Research Center.  Dr. Kerr received his Ph.D. in economics from the University of California-Davis (1997). From 1997 to 2001 Bill served as the Project Director of the Collaborative Alcohol Related Longitudinal Project in the Department of Social & Behavioral Sciences at UCSF before joining ARG. He is recognized for his studies of alcohol measurement methods, age-period-cohort studies on drinking pattern trends, and mortality studies, including a successfully completed NIAAA R01 on Alcohol Consumption and Mortality in the US 1950-2000. He conducted detailed studies of home and bar drinks in the 2006-10 Center's Methodological Studies Component and is leading analyses on trends, subjective impairment, injury risk and other topics in the current Center's Epidemiological Analyses of the NAS component. He is currently the PI of an R01 study of the privatization of the Washington state liquor monopoly in 2012, which will also investigate the impacts of marijuana legalization, and an R01 study of life-course alcohol use patterns and health outcomes, which builds on his program of alcohol-related health outcome studies emphasizing the importance of detailed alcohol pattern measurement. He is also currently a co-investigator in an R01 project on the impact of the 2008-9 recession on alcohol-related suicides and disparities in such effects. Dr. Kerr is an Assistant Editor of Addiction, serves on the editorial board of Contemporary Drug Problems and on the National Alcohol Beverage Control Association (NABCA) Public Health Advisory Board.
---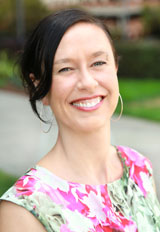 Sarah E. Zemore, PhD, Senior Scientist, is Center Associate Director, Training Director, and also leads the Core's Enrichment Speaker Series.  Dr. Zemore is a social psychologist with a strong research background on topics related to treatment efficacy and recovery from addiction including her new R21 (AA022747) on 12-step Alternatives and Recovery Outcomes in a Large, National Study. She recently completed work on developing a treatment readiness scale that focuses in part on the social component involved in treatment affiliation (R21 AA016578). Dr. Zemore has a solid history of analyzing national survey data focusing on health disparities, acculturation, stressors and treatment utilization among Latinos and other minorities as part of prior R21 that she directed.  She is an Adjunct Associate Professor at the UC School of Public Health and leads the Advanced Alcohol Research Seminar PH202G, convened at ARG.
---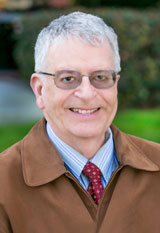 Thomas K. Greenfield, PhD, is a Senior Scientist and Scientific Director and co-directs the NAS Resources Core.  He is also core faculty in the Department of Psychiatry, University of California San Francisco Clinical Services Research Training Program.  Previously he served on NIAAA's Extramural Advisory Board and as a member of its Health Services Research IRG (then AA2).  Tom has also served a term on the PHI Board of Directors.  He recently began a 4-year R01 AA022791 on Alcohol's Harms to Others Among US Adults (Greenfield & Karriker-Jaffe, M-PIs). Dr. Greenfield serves as a Field Editor for Alcoholism: Clinical & Experimental Research, Associate Editor for Alcohol & Alcoholism, Assistant Editor for Addiction, and is on the editorial advisory board for the American Journal of Public Health and several other international journals.
---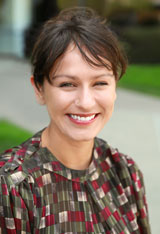 Meenakshi Sabina Subbaraman, PhD, Biostatistician, is the Co-Director of the Statistical and Data Services Core. Her primary research interests are statistical methods for understanding causal mechanisms, treatment and recovery from substance use disorders, and how drug and alcohol policies affect substance use. Dr. Subbaraman's current work focuses on cannabis and alcohol co-use, substitution of cannabis and alcohol, and the impacts of alcohol and cannabis availability and taxes on subsequent substance use. Dr. Subbaraman received the Society for Epidemiologic Research's first-ever award for Methodological Advances from the Next Generation of Epidemiologists in 2011. She was also awarded the Research Society on Alcoholism's Junior Investigator Award in 2013 and 2016.
---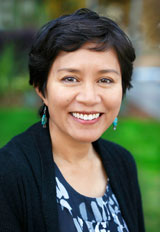 Nina Mulia, DrPH, Scientist, specializes in and has published widely on racial/ethnic and socioeconomic disparities in heavy drinking, alcohol problems, and alcohol services utilization. She has been PI of four NIAAA grants investigating alcohol-related disparities, and involving analyses of large national data sets such as the NAS, NESARC and NLSY.  These include her current study of heavy drinking over the life course from adolescence to middle age (R01 AA022668), a study to explain racial/ethnic disparities in heavy drinking and alcohol problems that examines multilevel risk and protective factors (R01 AA020474, M-PI with S. Zemore), a study of disparities in access to alcohol services, and an early study examining race/ethnicity, social stressors such as poverty and discrimination, and alcohol use and problems (R21 AA015397).  She is also co-director with Dr. Zemore of the current Center's research component 5 investigating race/ethnicity, socioeconomic disadvantage, and alcohol problems, with a special focus on studying the effects of the 2008-9 U.S. recession.