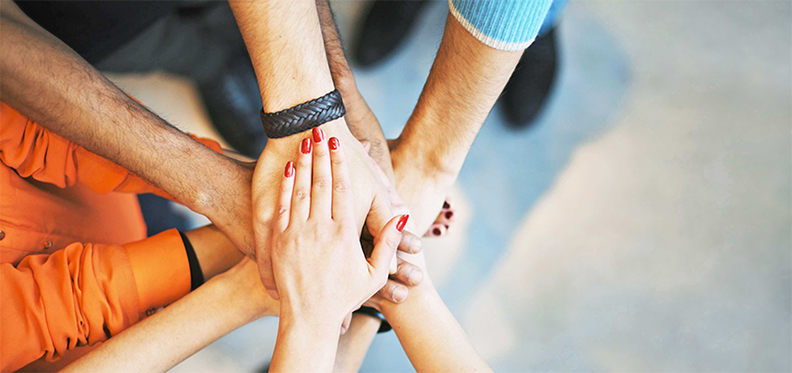 A new study from ARG Senior Scientist Sarah E. Zemore and colleagues found that people in recovery who attended alternative support groups experienced more cohesion and greater satisfaction when compared with members of traditional 12-step programs. Alternative programs included Women for Sobriety, LifeRing, and SMART Recovery.  Study team members included ARG scientists Lee Kaskutas and Amy Mericle, and research associate Jordana Hemberg.
Results also indicated that people who attended alternative groups were less religious, had higher education and income, were older, more likely to be married, and less committed to lifetime abstinence. These members also reported lower lifetime drug use and psychiatric severity than 12-step members.
With very little evidence to-date on the effectiveness of alternative support groups, this study provides more viable options for people who seek sobriety support, in particular those who object to some of the underlying principles of traditional 12-step programs. It also increases the knowledge base for clinicians to help determine which group may be more appropriate for their clients and, in turn, promote greater adherence.
Researchers used data from a national survey of 651 participants aged 18 or over who had a lifetime alcohol use disorder and were current members of a traditional or alternative 12-step group. Both clinical and demographic data were collected and analyzed. Participants were also asked a series of questions about their sense of belonging and how satisfied they were with their primary group.
The next step for Zemore and her research team is to use the same data to look at substance use outcomes at six months and one year follow ups, which will provide even greater insight into the efficacy of alternative 12-step groups.
---
Zemore, S.E., Kaskutas, L.A., Mericle, A., Hemberg, J. (2016). Comparison of 12-step groups to mutual help alternatives for AUD in a large, national study: differences in membership characteristics and Group participation, cohesion, and satisfaction. Journal of Substance Abuse Treatment.
Support for this paper was provided by the National Institute on Alcohol Abuse and Alcoholism at the National Institutes of Health under award number R21 AA022747.