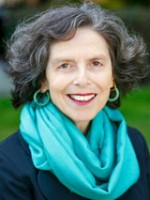 Lee Ann Kaskutas, DrPH

Senior Scientist Emerita

Expertise

Lee A. Kaskutas joined ARG as study director for the Impact of Beverage Alcohol Warning Labels project while completing her DrPH at UC Berkeley, then became a component director and Associate Director for Training in the ARG Center in 2000 and Director of the UC Berkeley School of Public Health-affiliated NIAAA T32 Training Program.  She also ran the Pilot Program in the Center and directed several of its components.  In 2000 she also won the prestigious RSA Young Investigator Award.  During her productive career she obtained numerous R-mechanism grants, conducted a seminal survey of Women For Sobriety, launched a comprehensive study for SAMHSA on Social Model Programs, re-analyzed AA data in the Contra Costa general population and treatment samples, and launched the first national Internet study of the meaning of recovery.