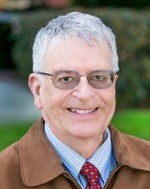 Thomas K. Greenfield, PhD

Scientific Director; Senior Scientist

Email

tgreenfield@arg.org

External Bio

Google Scholar Link

Expertise

Thomas K. Greenfield, PhD, is a Senior Scientist and Scientific Director, and co-directs the NAS Resources Core with Kate Karriker-Jaffe.   He is also core training faculty in the Department of Psychiatry, University of California San Francisco Clifford Attkisson Clinical Services Research Training Program.  Previously he directed the P50 National Alcohol Research Center (1999-2015), served on NIAAA's Extramural Advisory Board and as a member of its Health Services Research IRG (then AA2) and currently serves on CSR's Community Influences on Health Behavior (CIHB) IRG.  Tom has also served a term on the PHI Board of Directors.  He recently began a 4-year R01 AA022791 on Alcohol's Harms to Others Among US Adults (Greenfield & Karriker-Jaffe, M-PIs). Dr. Greenfield serves as a Field Editor for Alcoholism: Clinical & Experimental Research, Associate Editor for Alcohol & Alcoholism, Assistant Editor for Addiction, and is on the editorial advisory board for several other international journals.

Dr. Greenfield's research interests include the epidemiology of alcohol use and problems, alcohol policy studies, alcohol-related problem and consumption measurement, drinking patterns and mortality, cultural and ethnic variations in drinking behavior; US and cross-national population studies; services research and consumer satisfaction; alcohol's harm to others.