---
A new study looks at the shifts in voters' opinions since privatization in Washington State
A new study shows that voters in Washington State would likely reject privatization of liquor sales if the vote was held today. The study from the Alcohol Research Group, a program of the Public Health Institute, found that Washington residents who voted in favor of ending state controls on liquor sales in 2011 were 2.59 times more likely to want to change their vote than residents who voted against it. The change was large enough that the measure would not pass today if the vote was recast.
Initiative 1183 called for closing state-run liquor stores and allowing state licensing of private retailers. It led to a significant increase in the number of stores, growing from 330 before privatization to approximately 1600 afterward. It also resulted in the highest tax rate on spirits in the country. I-1183 came into effect in July 2012 and was supported strongly by Costco which put $20M into its promotion.
"Our study not only shows that many people changed their minds about privatization, but more importantly, the group who now say they wish they had voted no is large enough that the measure would have lost in 2011 had they known its real impact at the time," said lead author Meenakshi Sabina Subbaraman, Ph.D., a biostatistician with the Alcohol Research Group and director of Statistical and Data Services at the National Alcohol Research Center.
"We also found a positive correlation between heavy drinkers and the desire to retract their original vote, something we didn't expect to see. Liquor prices increased by an average of 15% following privatization, so it's possible that higher prices may have changed the minds of heavier drinkers."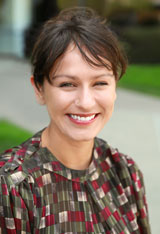 People who agreed that the number of liquor stores should decrease and those concerned with rising alcohol abuse among youth were also more likely to want to change their vote.
The study used data from a series of surveys conducted over a two-year period from 2014 to 2016 and included a general population sample of over 5400 Washington State adults.
There are currently 17 states in the U.S. that control the sale of liquor—and, in some cases, wine—at the wholesale level through government agencies, including Washington's neighboring states of Oregon and Idaho. Grocers and other groups in some of these states often push for ending state controls.
"Perhaps if we can better predict what such a change in policy will look like people will have more confidence in their vote," said Subbaraman. "Residents of other states who are considering liquor privatization should be aware that enough yes-voters in Washington changed their minds after the fact that should the election be held today, the state would have likely retained government control."
The study, published today in Preventive Medicine Reports, is the latest assessment of privatization in Washington State and follows the authors' previously published study that found similar results.
To request a copy of the study, "Reversal of voters' positions since the privatization of spirits sales in Washington State", interview with the study authors, or learn more about the Alcohol Research Group, please contact Diane Schmidt at dschmidt@arg.org or 707-889-8738
# # #
For sixty years, the Alcohol Research Group (ARG) has been actively engaged in critically-needed alcohol- and other drug-related public health research. We study drinking and other drug use and how these and other factors such as gender, race/ethnicity, sexual identity, socioeconomic disparities, and environmental differences affect health. ARG is also home to the NIAAA-funded National Alcohol Research Center and training program. Please visit www.arg.org.
Since 1977, the National Alcohol Research Center has been funded by the National Institute on Alcohol Abuse and Alcoholism (NIAAA) and housed within the Alcohol Research Group. With a focus on disparities, the Center studies bio-psycho-social determinants of addictive processes involving alcohol and other drugs and conducts the US National Alcohol Survey every five years. Please visit http://arg.org/center/about-the-center/.
ARG is a program of the Public Health Institute, an independent nonprofit organization, dedicated to promoting health, well-being and quality of life for people throughout California, across the nation and around the world. Please visit www.phi.org.
Research reported in this publication was supported by the National Institute on Alcohol Abuse and Alcoholism (NIAAA) of the National Institutes of Health (NIH) under Award Number R01AA021742. The content is solely the responsibility of the authors and does not necessarily represent the official views of NIAAA or NIH.