Since 1977, ARG's Training Program, in partnership the School of Public Health at the University of California Berkeley, has mentored and nurtured over 230 pre- and post-doctoral fellows. Many have gone on to serve the research community as faculty at universities, scientists at other institutions, while others have continued as scientists at ARG.
To highlight the incredible contribution this NIAAA-funded program has provided to the field of alcohol- and other drug-related research, we contacted alumni to learn more about their experience and how the program helped launch their careers.

Paul Gilbert, Assistant Professor, Community and Behavioral Health, College of Public Health, University of Iowa
Having completed his post-doctoral fellowship in 2015, Paul recalls how the program provided a structured approach to learning alongside a less formal environment that allowed him the flexibility needed to pursue his own projects while providing rigorous training.  He also appreciated having access to senior scientists who were always willing to offer advice and support.When asked why he chose the program at ARG,  he spoke about the emphasis on racial/ethnic disparities and the in-house expertise.
"ARG's training program, which is one of 26 such T32 [training] programs really stood out as I was searching for a postdoc," he explained. "It's been home to the National Alcohol Survey for more than four decades and is a nationally-recognized alcohol research center. With its focus on alcohol-related disparities ARG's program seemed to be a perfect fit for me."
"One of the strongest features of the training program I found was the hands-on grant writing sessions where fellows critiqued each other's work and mentors offered advice on how to be successful," he said.
Now, as an assistant professor, Paul is able to pass on what he's learned and the skills he continues to develop to his students both through the classes he teaches and the mentorship he provides.   Like many fellows before him, Paul also continues to collaborate with ARG scientists.  Recently, he received an R21 award from the National Institute on Alcohol Abuse and Alcoholism (NIAAA) to study racial and gender disparities in alcohol services use and will again be working with Sarah E. Zemore, Paul's fellowship mentor.
"To have built these connections with people who are some of the top experts in the field and then to continue the work together is an incredible opportunity.  I felt so supported while at ARG and that support remains."
---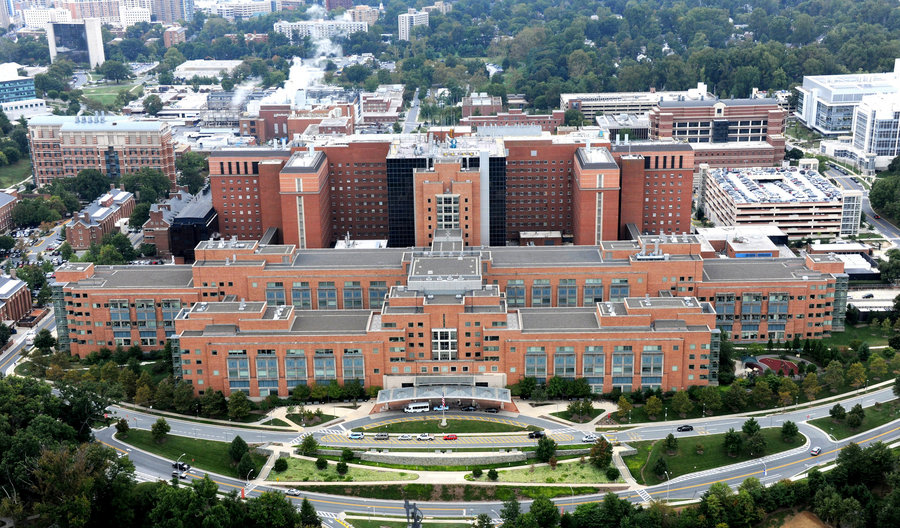 Michael Hilton, Deputy Director, Division of Epidemiology and Prevention Research (DEPR), National Institutes of Health
As a postdoctoral fellow in one of ARG's earliest cohorts, and later as a staff scientist, Michael (Mike) Hilton was a researcher on the National Alcohol Survey, both N6 (1974) and N7 (1984). During his time, he collaborated with some of the organization's original members, such as Walter Clark, who helped develop and provided analyses on those earlier surveys.  When asked how the training program may have shaped his current work, he said that the experience was pivotal to his entire career, helping to develop and define his focus.
"I found out about the program at the American Public Health Association conference, applied, was accepted and moved to the Bay Area," he said.  "I was a sociologist and it was at ARG that I developed strong analyses skills."
Prior to coming to ARG, Hilton studied sociology at Michigan State, but it was at ARG that his interest in, and passion for, alcohol research began.
"It was really everything about the experience," he said. "Working with leading researchers in the field, collaborating on projects with some of the top scientists, and developing a passion for research that determined my future direction."
That direction took him to the National Institutes of Health where he started as a project officer. Today, he helps manage the Division of Epidemiology and Prevention Research as its deputy director.
---

Sarah Roberts, Associate Professor, School of Medicine, University of California, San Francisco
Between 2007 and 2011, Sarah Roberts was busy completing first her predoctoral fellowship before finishing her post-doc.  During the four years she spent at ARG, Sarah worked on various projects while finalizing her dissertation that focused on substance use and pregnancy.  With mentors Lee Kaskutas and Thomas K. Greenfield, Sarah gained experience in quantitative analyses and participated in projects such as the GENACIS study.
When asked what she remembers most about her fellowships, Sarah described the essential skills she learned while here.
"Probably the most important skill I developed was grantwriting. And not just how to do it – the strategies and technical aspects – but also the encouragement I received from mentors and the people I worked with, They encouraged me to apply and supported me through the process.  All along the way, I received feedback, and learned the in's and out's."
"And Lee Kaskutas, who was my first mentor and director of the training program, taught me to be a better writer," she added.
Sarah now works as an associate professor at UCSF where she mentors students and continues to collaborate with ARG scientists. Currently, she works with ARG Senior Scientist and Center Director William C. Kerr on one of her most recent NIAAA grants that will assess the effects of state-level policies targeting alcohol use during pregnancy and whether effects vary by race/ethnicity and socioeconomic status (SES).
---