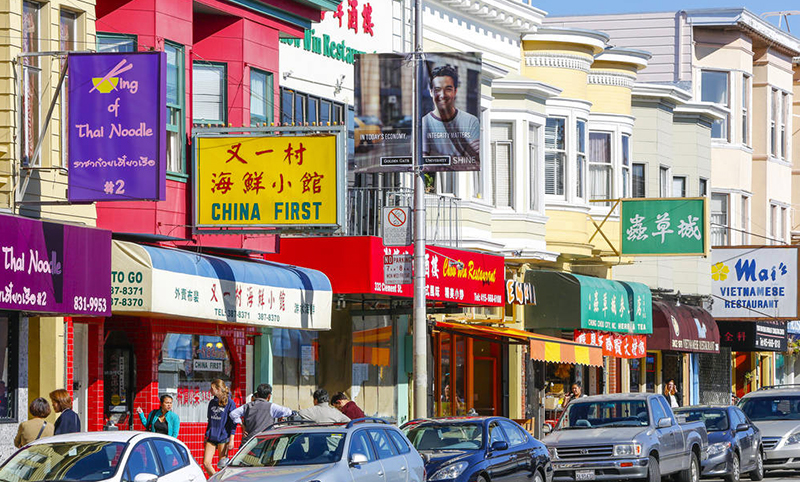 ---
Congratulations to ARG Associate Scientist and postdoctoral fellow Christina Tam who received a pilot study grant to identify and assess ethnic-dense neighborhoods and their impact on alcohol consumption among adolescents and young adults.
Tam has always been interested in disparities research, in particular how racial/ethnic identity impacts youth risk behaviors for tobacco use, alcohol consumption, and arrest rates. The latter was the focus of her dissertation, which was based on the knowledge that there is an over-representation of Southeast Asians in the juvenile justice system compared to those in the general population.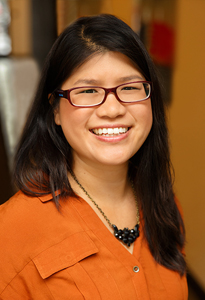 She wanted to learn more about the mechanisms that led to these types of disparities.  With a background in social welfare, Tam turned to social and structural factors that might influence behaviors such as where people live.  However, she found the literature lacking; it focused on high-density neighborhoods or what is termed ethnic enclaves, such as San Francisco's Chinatown, rather than more recently established neighborhoods outside city centers.
"Most ethnic enclaves tend to be lower income and are comprised of more recent immigrants.  Over time, as families increase their wealth, they tend to move to what is called an ethnoburb, an area often outside major cities," Tam explained. "They differ from enclaves in that you'll also find professional services and businesses that are owed by people who share the same ethnic identity. However, these areas are also more racially/ethnically diverse. It's the physical manifestation of achieving the 'American Dream'."
In thinking about how an ethnoburb or an ethnic enclave could either contribute to or protect youth from engaging in risky drinking behaviors, Tam's long term research goal is to work on-the-ground with organizations and community members to craft interventions for ethnic minority youth.
"We know that sharing cultural values may have a protective effect when it comes to risky behavior. However, when people move from the ethnic enclaves to ethnoburbs, do the risks increase?  It's something that is lacking in the literature, in particular for specific Asian American communities."
Her pilot project will first determine if and where ethnoburbs exist across California for different race/ethnic groups and second, if the type of neighborhood influences risk behaviors among adolescents and young adults.  Using data from the California Health Interview Survey (CHIS), Tam will also look at the interaction of race and neighborhood type.
Once she completes her pilot, Tam will use the preliminary data and findings to inform a larger project to investigate mechanisms by interviewing the young people who live in the identified ethnoburbs. In future, she would like to take this knowledge and apply it within the communities at an individual level.
In the end, she hopes this work and future studies will lead to a better understanding of how ethnic-dense neighborhoods influence our behavior.
Tam's mentor on the pilot project is Scientist Katherine Karriker-Jaffe.  The study begins in January 2018 and runs through September 2018.
---
About the Training Program: ARG, in partnership with the School of Public Health at the University of California, Berkeley, offers a training program that provides support and training to both pre- and postdoctoral fellows engaged in alcohol- and drug-related research. The program is funded by a National Institute on Alcohol Abuse and Alcoholism (NIAAA) grant (T32AA007240) and has supported over 230 trainees since 1977.
About Pilot Project Grants: The pilot studies program is designed to advance the National Alcohol Research Center's research agenda and to generate independent grant applications, relevant to the Center's focus on epidemiology of alcohol problems and services that respond to them and to national priorities for alcohol research.