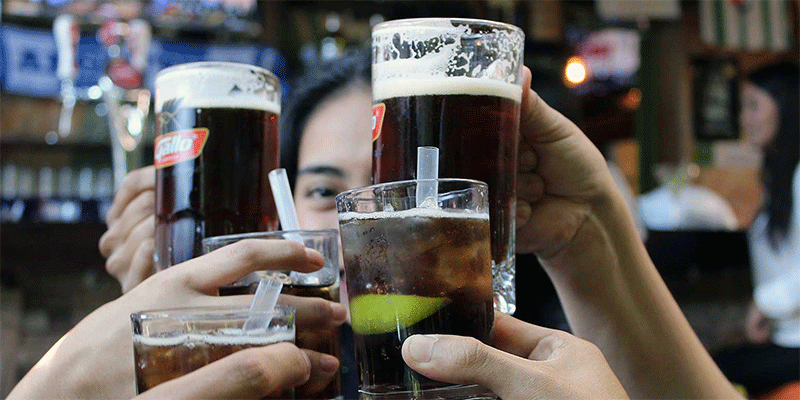 ---
Study shows efficacy of digital tool as a harm reduction strategy
A new study from ARG Scientist Madhabika Nayak and colleagues found that women who were risky drinkers and completed an electronic screening and brief intervention (e-SBI) program called DrinkWise significantly reduced their  weekly alcohol use and heavy alcohol use at the six-month follow up, compared to those who did not complete the program. This is the first non-intensive (single session), self-administered e-SBI in English and Spanish that has shown efficacy for reducing alcohol use in a randomized trial.
One hundred and eighty-five non-pregnant participants, age 18 to 44, were recruited from two publicly-funded Nutritional Assistance for Women, Infants and Children (WIC) program sites in northern California, and followed at three and six months. Risky drinking was defined as having three or more drinks per day or eight or more drinks in a week, based on criteria used in prior research on women of childbearing age.
According to the study researchers, DrinkWise has two unique and innovative features.  First, it includes a drink size assessment, which asks women about their actual pour or drink size for each beverage type they consume. Women report their sizes by referring to a life-size poster above the computer terminal and viewing on-screen photos. The assessment is followed by feedback on their actual drink sizes compared to standard drink sizes.
"It is crucial to provide women with accurate personalized information on how much they are actually drinking," said lead author Nayak. "Many people, particularly heavy drinkers, drink larger than standard-size drinks. When women see how many standard drinks they are really having, they learn they're consuming more than they realize. DrinkWise also shows them the standard drink sizes for each beverage type."
Armed with personalized information and specific guidance, women can make informed decisions and incorporate simple changes in their alcohol use.
While routine screening and brief intervention is recommended in health care, women need to feel comfortable about sharing their use with a health care professional.  "Studies have found that women, particularly those in public health settings, are concerned about stigma and losing benefits if they disclose their alcohol use," Nayak added. "We found that interacting with a computer and knowing the information collected was kept confidential meant the participants were more likely to share accurate details about their consumption, and in turn, receive more appropriate feedback to help them reduce their drinking and related harms."
DrinkWise takes approximately 10 minutes to complete and demonstrated very high acceptability (over 95%) by users. Along with its unique drink size assessment and feedback, it includes as standard elements of traditional SBI, which are alcohol education (information), goal setting, and strategies to reduce alcohol use. DrinkWise materials are at grade six reading level. The program was developed independently and without prior knowledge or any relationship to DrinkWise Australia.
---
Nayak, M.B., Kaskutas, L.A., Mericle, A. A. (2019). Randomized trial of an innovative electronic screening and brief intervention for reducing drinking among women of childbearing age. Journal of Addiction Medicine:  https://bit.ly/2FkAz89
Support for this paper was provided by the National Institute on Alcohol Abuse and Alcoholism  and the Office Of the Director at the National Institutes of Health under award number R34AA022697 (Nayak). The content is solely the responsibility of the authors and does not necessarily represent the official views of the National Institutes of Health.
If you are interested in arranging an interview with Madhabika B. Nayak, Ph.D., please contact Diane Schmidt, communications specialist at (510) 898-5819 or dschmidt@arg.org.