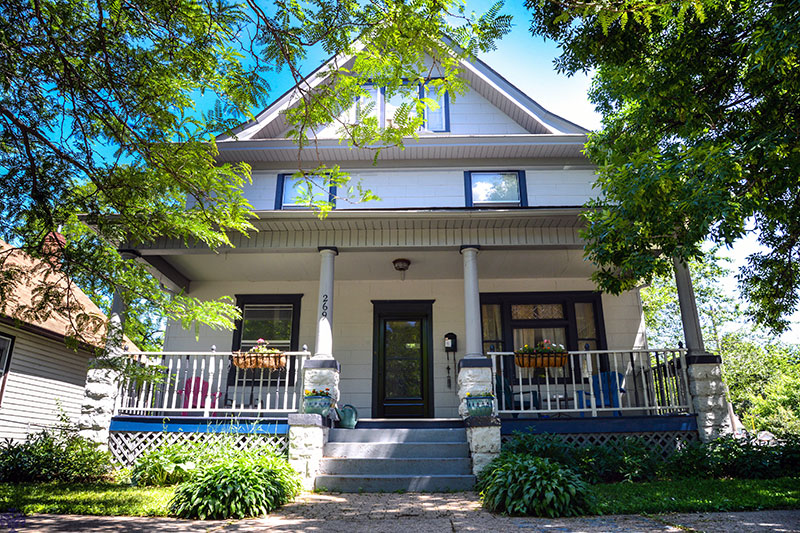 ---
Emeryville, CA–While some have offered estimates of the number of recovery residences in the U.S., the National Study of Treatment and Addiction Recovery Residences (NSTARR), a joint effort between the Public Health Institute's Alcohol Research Group and RTI International, a nonprofit research institute, is the first to systematically collect information on how many recovery residences there are in the country and where they are located. Results of the project were recently published in Drug and Alcohol Dependence.
Between January 2020 and 2021, researchers identified 10,558 recovery residences in the U.S., operating in all 50 states and DC. Researchers found that residences were not evenly distributed geographically. They were also able to combine NSTARR database information with U.S. census data and alcohol- and drug-related mortality rates to identify factors associated with recovery housing availability and density.
Approximately 30% of US counties contained at least one recovery residence, according to the data collected. At the national level, hot-spots, or areas with more recovery housing than expected based on the underlying population distribution, were found in New England, the Midwest, Mid-Atlantic, and most of Florida. Based on alcohol and drug mortality, counties that had higher mortality rates were more likely to have recovery housing. However, seven states with the highest mortality rates ranked in the bottom half of states based on number of recovery residences per capita. These were New Mexico, Wyoming, Montana, Colorado, South Dakota, North Dakota and Arizona.
Non-urban and economically disadvantaged counties were less likely to have recovery housing. Among the counties that did have recovery housing, recovery housing density also was greater in urban areas and areas with a greater proportion of non-White residents, and lower in economically disadvantaged counties.
"Recovery housing is a key component to a robust and comprehensive substance use continuum of care. By identifying where these services are lacking, we hope our work can help to inform state and local policies so people in recovery can find the support they need," said lead author and ARG scientist Amy Mericle, Ph.D.
"While it was promising to find that counties with higher mortality rates had a greater likelihood of having at least one recovery residence, rural areas were underserved," added co-author Katherine Karriker-Jaffe, Ph.D, an alcohol and drug researcher at the nonprofit research institute RTI International. "Lack of access for rural communities is problematic because they face unique challenges in addressing the recovery needs of those affected by the ongoing opioid crisis."
Recovery residences — also known as sober living, Oxford Houses, and halfway houses — are residential settings that promote and sustain recovery from alcohol and drug use by providing a safe and healthy place to live along with recovery and peer supports. Previously, there was little known about these residences in terms of type, extent, and depth of services, and if they were located in areas with the greatest need.
By identifying where services are needed, the NSTARR project may help inform state and local policies so people seeking recovery housing can access safe and effective support no matter where they live.
---
Mericle, A. A., Patterson, D., Howell, J., Subbaraman, M.S., Faxio, A., Karriker-Jaffe, K.J. (2022). Identifying the availability of recovery housing in the U.S.: The NSTARR project. Drug and Alcohol Dependence, 230. https://doi.org/10.1016/j.drugalcdep.2021.109188.
Support for this paper was provided by the National Institute on Alcohol Abuse and Alcoholism at the National Institutes of Health under award number R01AA027782 (Mericle, PI). The content is solely the responsibility of the authors and does not necessarily represent the official views of the National Institutes of Health.
---
About the NSTARR Project
The four-year study gathers information on the availability of recovery housing, where houses are located, and environments that support them. It collects characteristics of the residences, including policies, practices, programming, and service delivery models to see if differences or similarities vary by geographical location and to determine if these characteristics are informed by evidence-based practices.
The project established the first national database of recovery residences – an essential tool to help build and foster research on recovery housing's role in supporting a person's sobriety.  A survey will include a random sample of 800 houses stratified by state. Geo-coded data allows the assessment of contextual factors such as drug treatment services, alcohol outlets, and crime, while assessing location and gaps in services. Please visit nstarr.arg.org.
About the Alcohol Research Group
For over sixty years, the Alcohol Research Group (ARG) has been actively engaged in critically needed alcohol- and other drug-related public health research. We study drinking and other drug use and how these and other factors such as gender, race/ethnicity, sexual identity, socioeconomic disparities, and environmental differences affect health. ARG is also home to the NIAAA-funded National Alcohol Research Center and training program. Please visit arg.org.
ARG is a program of the Public Health Institute, an independent nonprofit organization, dedicated to promoting health, well-being and quality of life for people throughout California, across the nation and around the world. Please visit phi.org.
About RTI International
RTI International is an independent, nonprofit research institute dedicated to improving the human condition. Clients rely on us to answer questions that demand an objective and multidisciplinary approach — one that integrates expertise across the social and laboratory sciences, engineering and international development. We believe in the promise of science, and we are inspired every day to deliver on that promise for the good of people, communities and businesses around the world. For more information, visit www.rti.org.