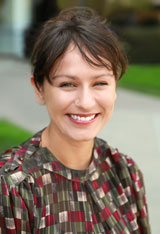 Congratulations to ARG Biostatistician Meenakshi Sabina Subbaraman, PhD,  who  received a grant to study how cannabis use affects alcohol treatment outcomes.
The new project, funded by the National Institute of Alcohol Abuse and Alcoholism (R21 AA023039), will use advanced statistical methods to better understand how cannabis use among individuals recovering from alcohol use disorders affects drinking after treatment.
Expert opinion on the topic is mixed.  Some suggest that among individuals with alcohol use disorders (AUD), cannabis use increases the amount they drink while others have found that using cannabis can actually replace alcohol which means that people will drink less.
However, no study has prospectively examined whether cannabis use is associated with increases or decreases in alcohol use in individuals in treatment for AUD.
Results will help alcohol treatment providers better understand the risks associated with cannabis use for people of varying demographics and substance use histories.