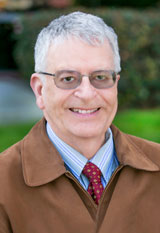 The annual meeting of the American Public Health Association (APHA) will see health researchers, practitioners and policy makers from across the country gather in Denver from October 29 to November 2.  This year's theme focuses on the right to health and how to achieve health equity.
As part of this year's celebration, Thomas K. Greenfield will receive the Alcohol, Tobacco, and Other Drugs (ATOD) Section's 2016 Lifetime Achievement Award for his long and distinguished career.  Having been nominated by colleagues and peers, the award represents the incredible work and significant contribution that Tom has made in the area of alcohol research.
Congratulations, Tom!