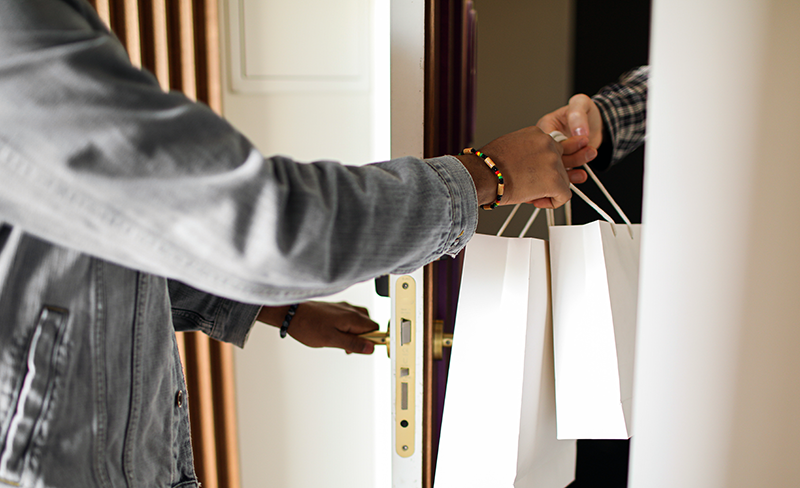 Press Release: May 11, 2023
During the first year of the pandemic, the number of people who live in a state that allowed bars and/or restaurants to deliver alcohol rose by 284%. This increase was more dramatic for to-go sales, climbing by 627%, according to a new study from researchers at the Alcohol Research Group, a program of the Public Health Institute, and RTI International.
Researchers combined state policy data with survey data on alcohol purchases during the pandemic. This enabled them to provide the first nationally-representative estimates of how many people have access to and used alcohol home delivery and to-go sales.
The authors also found that delivery and to-go purchases were more common among heavier drinkers who have greater risk of alcohol-related harms.
"Right now, researchers are the tortoise and state legislatures are the hare. The states are passing these policies faster than we can figure out if they are safe," said lead study author Pamela Trangenstein of the Alcohol Research Group.
A key motivation for these new delivery and to-go policies was to help bars and restaurants recoup financial losses during the pandemic. However, this study found the initial uptake of these sales methods has been limited. Just 1 in 13 drinkers (7.5%) had alcohol delivered and 1 in 7 (14.5%) purchased alcohol-to-go in the first year of the pandemic.
Home delivery and to-go sales may increase alcohol consumption and harms. Both sales methods make it more convenient to buy alcohol. They eliminate the need to wait in line, and drinkers need not leave the comfort of their home when alcohol is delivered. Home delivery and to-go sales also raise concerns about drinking in isolation, which is associated with risk for alcohol use disorders. Finally, to-go sales in states that allow open containers in the passenger area of cars may raise the risk for traffic crashes.
"While many businesses suffered economic hardship during the pandemic, including the hospitality industry, it should send off alarm bells that our study suggests the new revenues from delivery and to-go sales may be primarily off the backs of the heaviest drinkers," said Trangenstein.
Drinkers who had alcohol delivered also tended to be younger and experience greater financial hardship during the pandemic. Drinkers who purchased alcohol-to-go were more likely to be Black, have mid-level incomes, and be employed.
"Many of the demographic groups who had higher odds of having alcohol delivered or buying it to go – youth, Black people, and those with fewer economic resources – tend to experience more harms per drink," explained Trangenstein. "Our findings suggest states should move slowly as the story evolves on how home delivery and to-go sales are associated with increased consumption, harms, and health disparities."
Researchers used data from the US National Alcohol Survey (NAS), Alcohol Policy Information System (APIS), and US Census Bureau American Community Survey (ACS). NAS conducted two interviews: one before the pandemic and a follow-up survey administered the first year of the pandemic (January to March 2021). APIS data included statewide delivery and to-go policies (December 2019 and December 2020). ACS provided state populations for December 2019 and 2020.
The study "Characteristics associated with buying alcohol to-go and for delivery during the first year of the COVID-19 pandemic among a national sample of US adults" by Pamela Trangenstein, Katherine J. Karriker-Jaffe, Thomas K. Greenfield, William C. Kerr, is published in Drug and Alcohol Review and available here.
Support for this paper was provided by the National Institute on Alcohol Abuse and Alcoholism (NIAAA) under award number P50AA005595 to W.C. Kerr (ARG) at the National Institutes of Health. The content is solely the responsibility of the authors and does not necessarily represent the official views of the National Institutes of Health.