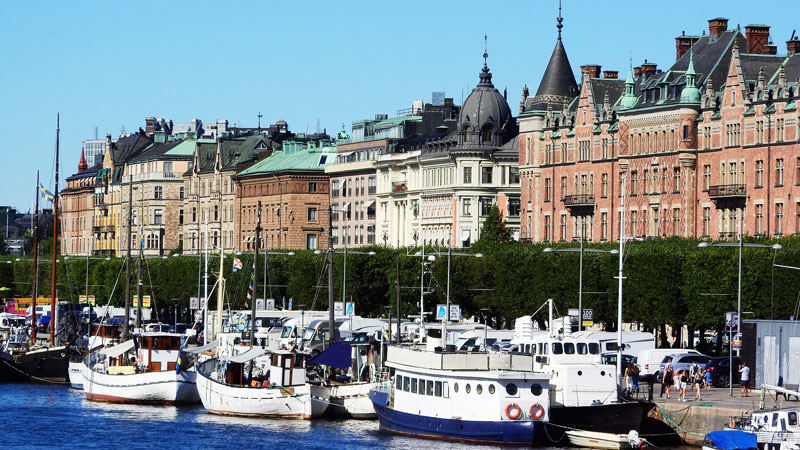 ARG researchers are heading to Stockholm for the Annual Alcohol Epidemiology Symposium of the Kettil Bruun Society (KBS) running from May 30 to June 3, 2106. The primary purpose of the symposium is to provide a forum for researchers involved in alcohol studies to exchange ideas about their ongoing research. The scope of the symposium includes studies of determinants and consequences of drinking, drinking culture and drinking patterns, and social and institutional responses to drinking related harms, prevention and care.
On Monday, May 30, biostatistician Yu Ye presents on alcohol and injury, discussing the role of context in modifying alcohol's effects.  On June 1, Thomas K. Greenfield presents his research that looks at workplace harms from others drinking, including absenteeism at a session focused on public, private and workplace harm related to other's drinking.  At a concurrent session that discusses recovery experiences and changes that occur after a crisis, William C. Kerr presents data from a US general population sample to assess changes in heavy drinking after someone experiences health problems.
On June 2, Katherine Karriker-Jaffe's presentation looks at disparities in medication-assisted therapy for alcohol use disorders with data drawn from the Swedish Register Study.  Her work is highlighted in the session on the effect of socioeconomic status on harm and treatment.
Tom will also attend a meeting of the site directors for the GENACIS-Harms to Others R01 grant on the weekend prior to the symposium.  The GENACIS  project is the first multinational project to assess the extent and impacts of harms experienced due to heavy drinking by the drinkers's family, friends and strangers.
Find out more about the symposium, including a full schedule of presentations.
About the Kettil Bruun Society
The Kettil Bruun Society for Social and Epidemiological Research on Alcohol was established in 1986 and originated in the epidemiology section of the International Council on Alcohol and Addictions (ICAA). The KBS society is an international organization of scientists engaged in research on the social aspects of alcohol use and alcohol problems. The aim of the society is to promote social and epidemiological research on alcohol and foster a comparative understanding of alcohol use and alcohol problems in a spirit of international cooperation.