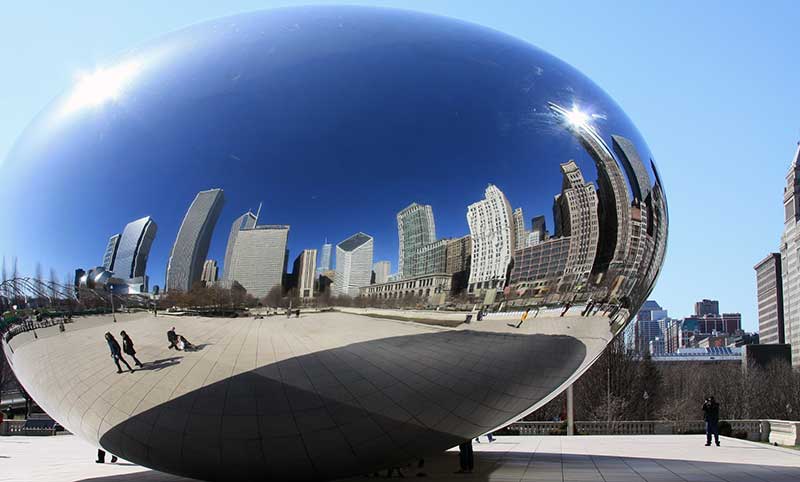 ARG scientists will be in Chicago at the end of October to present at the American Public Health Association (APHA)'s Annual Meeting and Exposition with talks focused on alcohol-related heath issues and outcomes.
Conference highlights include a panel on November 3 when ARG researchers will present new findings on health disparities from the National Alcohol Survey. Beginning at 2:30 pm, Camillia Lui discusses differences in education among heavy drinkers using age-period cohort analysis. She and her colleagues found that alcohol-related disparities by education were widest among younger age groups, they decreased over time and were highest among more recent cohorts.
Thomas K. Greenfield presents results from a study that looked at disparities in alcohol use among racial/ethnic minority groups in the US.  He and his colleagues' research suggests that among people who drink, some groups consumed larger amounts more often than other groups with American Indian/Alaskan Natives and US-born Latinos among the highest.
At 3:10 pm, William C. Kerr discusses the risk of injury related to the frequency of heaving drinking among different racial/ethnic groups.  Alcohol-related injury is also discussed in Cheryl Cherpitel's presentation at 3:30 pm when she looks at the association of alcohol-related injury by race/ethnicity. alcohol consumption and heavy drinking by volume and drinking pattern.
See the complete ARG presentation schedule below or view the full listing of APHA meeting activities:
SUNDAY, NOVEMBER 1
2:30–4:00 pm: Conversations with the Alcohol, Tobacco and Other Drugs Thought Leaders
Roundtable Discussions: Meet the Leaders in Our Field
William C. Kerr, PhD and others describe emerging problems and policy responses regarding alcohol, tobacco, and other drugs.
MONDAY, NOVEMBER 2
12:30–2:00 pm: Recent Methodological Developments in Substance Use Research 
Data Fusion: Assessing the Feasibility of Combining Alcohol Data Collection via Probability and Non-probability Samples 
Randy ZuWallack, PhD, Thomas K. Greenfield, PhD, Katherine J. Karriker-Jaffe, PhD.
TUESDAY, NOVEMBER 3, 2015
12:30–2:00 pm: Industry Advertising, State Regulations, and Alcohol Availability
Washington State Spirits Privatization: How Satisfied Were Liquor Purchasers Before and After, and By Type of Retail Store in 2014?
Thomas K. Greenfield, PhD, Edwina Williams, MPH, William C. Kerr, PhD, Meenakshi S. Subbaraman, PhD, Yu Ye, MA
2:30–4:00 pm: New Findings on Health Disparities from the National Alcohol Survey
Educational Differences in Alcohol Consumption and Heavy Drinking: Age-Period-Cohort Perspective
Camillia Lui, PhD, William C. Kerr, PhD, Nina Mulia, DrPH, Yu Ye, MS – ARG
Disparities in Alcohol Use Patterns and Associated Problems Among Racial/Ethnic Minority Groups in the U.S.: Three National Alcohol Surveys 2000–2010
Thomas K. Greenfield, PhD, Deidre Patterson, MPH, Katherine J. Karriker-Jaffe, PhD, William C. Kerr, PhD
Racial/Ethnic Disparities in the Risk of Injury Related to the Frequency of Heavy Drinking Occasions
William C. Kerr, PhD, Cheryl J. Cherpitel, DrPH, and Yu Ye, MA
Racial/Ethnic Disparities in the Risk of Alcohol-Related Injury from Volume of Consumption and Heavy Drinking in the U.S. General Population: Data from Four National Alcohol Surveys
Cheryl Cherpitel, DrPH, Yu Ye, MA, William C. Kerr, PhD