The Center's Scientific Advisory Board assists in the planning of scientific activities developed within the Administrative Core through scheduled meetings.
The present Board was chosen to include both University of California faculty and external scientists experienced both with alcohol epidemiology and research center operations. Expertise in disparities research on alcohol and health, both in the US and internationally, was also sought. Board members have been selected for their standing in their relevant fields; they represent the disciplines that are at the heart of the Center's scientific program and closely related areas of high importance for alcohol studies including public health, epidemiology, medicine, economics, psychology, public policy, genetics, neuropharmacology and psychopharmacology.
Current Board Members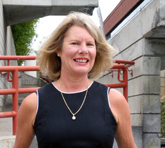 Cindy L. Ehlers, PhD, is Professor in the Molecular and Integrative Neurosciences and Molecular and Experimental Medicine Departments, The Scripps Research Institute, in LaJolla, California, with additional adjunct appointments in psychiatry at the University of Pittsburgh and UC San Diego, and in Neurology at UCSF. A Fellow of the American College of Neuropsychopharmacology, among numerous awards and honors she has received, this year she won the Distinguished Researcher Award of the Research Society on Alcoholism. She has been Co-director of the NIAAA-supported Pearson Center for Alcohol and Addiction Research at Scripps. Among her research areas of relevance to our Center, she focuses on understanding genetic and environmental risk factors for alcoholism in high-risk young EuroAmericans, Native, African and Hispanic Americans, and in developing intervention programs appropriate to different racial/ethnic groups, with studies of Mission Indians in San Diego and African- and Indian-origin populations in Trinidad Tobago (among other studies). Because of her roles in the Scripps ARC and NIAAA (e.g., prior service on the National Advisory Council and Extramural Advisory Board), Dr. Ehler's advice on Center management issues will be invaluable. The translational research she is known for is also of particular relevance to our dissemination work.

Rhonda Jones-Webb, DrPH, is Professor in the Division of Epidemiology & Community Health, School of Public Health, University of Minnesota. She Directs the Midwestern Center for Lifelong Learning in Public Health and is Co-Chair of the Health Disparities Work Group She previously served on the NIAAA study sections and earlier worked with Dr. Greenfield at the Marin Institute for the Prevention of Alcohol and Drug Abuse (now Alcohol Justice). Her research focuses on alcohol epidemiology and policy with a special focus on race, class, and neighborhood influences. She is a leading scholar on alcohol use and alcohol-related problems among African Americans. Dr. Jones-Webb's research focuses on three primary areas: 1) alcohol consumption and alcohol-related problems among African Americans; 2) environmental factors associated with consumption and related problems among African Americans and low income populations; and 3) environmental policies to prevent alcohol-related problems. She has also focused on such issues among youth, young adults, and gay men. Recent work examines effectiveness of local alcohol policies in reducing crime in U.S. cities. She has collaborated for years on various ARG Center projects on racial/ethnic and socioeconomic disparities.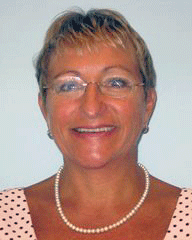 Maristela G. Monteiro, M.D., Ph.D. is the senior advisor on alcohol and substance abuse at the Pan American Health Organization (PAHO)/World Health Organization Regional office for the Americas since late 2003, after nearly 10 years at the Program on Substance Abuse at the World Health Organization in Geneva. She is a medical doctor with a PhD in Psychopharmacology, from the Federal University of São Paulo, Brazil (A Universidade Federal de São Paulo (UNIFESP) where she is also Professor of Psychopharmacology). Dr Monteiro has carried research on biological markers of alcohol dependence in Brazil and at WHO spearheaded global initiatives such as the participation of developing countries in the GENACIS initiative (Gender Alcohol and Culture: an International Study), the development of ASSIST (Alcohol, Smoking and Substance Involvement Screening Test), a global network of researchers on screening and brief interventions for alcohol problems (INEBRIA), among others. At PAHO, she has continued to support the GENACIS project leading to the publication of the book Unhappy Hours: Alcohol and Partners Violence in the Americas, alcohol and injuries in emergency rooms, and the development of 4 virtual courses in Spanish and English, related to alcohol policy, drug policy and brief interventions in primary health care. Dr Monteiro is currently responsible for alcohol policy, alcohol research and capacity building activities related to alcohol in the Americas, including the implementation of the regional plan of action on reducing harmful use of alcohol. Dr. Monteiro is the author of over 140 publications in scientific journals and book chapters.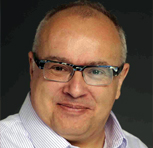 Jürgen Rehm PhD, is Director of the Social and Epidemiological Research (SER) Department at the Centre for Addiction and Mental Health in Toronto, Canada. He is also Scientist and Head of the Population Health Research Group within SER. Dr. Rehm is a Professor and Chair of Addiction Policy in the Dalla Lana School Public Health at the University of Toronto. He is also Head of the Epidemiological Research Unit, Clinical Psychology and Psychotherapy, at the Dresden University of Technology, in Dresden, Germany. Dr. Rehm has published over 700 peer-reviewed articles and book chapters on issues related to substance use and abuse, mainly related to epidemiology, economics and policy.  He has collaborated with ARG Center scientists on mortality studies, Age-period-cohort trend studies, Emergency Department studies and numerous other productive epidemiological projects.  He has been the recipient of numerous grants and contracts including a number from NIAAA, and received the Jellinek Award for outstanding contributions to alcohol epidemiology in 2003. He has been responsible for the Comparative Risk Assessments (CRA) on alcohol within various Global Burden of Disease studies, as well as for the WHO Global Status Reports on Alcohol and Health.  He serves on the WHO Expert Advisory Panel of on Drug Dependence and Alcohol Problems.