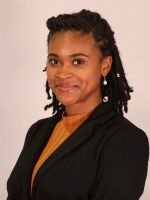 Jayla Burton, MPH, MS

Research Associate II

Expertise

Jayla Burton, MPH, MS is a research associate II at the Alcohol Research Group. She received her undergraduate degree in health science at the University of Cincinnati and her MPH and MS from the University of San Francisco. She has a passion for advocating for systems change to reducing health disparities especially among historically underrepresented populations through national advocacy and education campaigns. For the past few years she has worked in the arena of women's health, specifically breast cancer to provide critical analysis of emerging cancer treatments and engage in research to explore the environmental impacts of the disease. Through grassroots harm reduction work in the heart of San Francisco, Jayla became familiar with substance use issues as they relate to public health and social justice. She is currently working with senior scientist Amy Mericle to explore recovery support services.