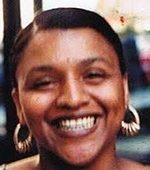 Anne-Marie Gomes, MPH

Research Associate IV

Expertise

Anne-Marie Gomes, MPH, is a researcher whose work has primarily centered on health outcomes among adults with various chronic conditions and disabilities. She has worked on projects that evaluated the efficacy of systems of care for children and adults residing in New York State. She has experience with quantitative data working with national and state datasets (BFRSS, MIDUS, NHIS) and qualitative data with focus groups and interviews.  Anne-Marie is presently a doctoral candidate in Social Welfare at the State University of New York completing her dissertation study on the impact of adverse childhood experiences (ACES) on mothers with special needs and their families. Anne-Marie works on the Community College Smokefree Policies project led by PI and Scientist Camillia Lui.