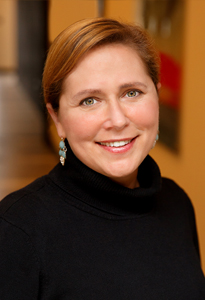 It is with great sadness that we announce the loss of associate scientist Rachael Korcha, one of ARG's most beloved staff members. Surrounded by loved ones, Rachael passed away at Stanford University Hospital on October 30, 2019 from a long battle with breast cancer.  She was 51 years old.
Rachael was a prolific and well-respected researcher, who, over the course of her tenure at ARG, authored or co-authored more than 60 peer-reviewed papers – an incredible achievement. Her work focused on mental health functioning and substance use, motivation to change behavior, HIV risk, and alternative substance abuse treatment approaches.
She most recently co-led an intervention study with long-term collaborator Doug Polcin that introduced and assessed a new treatment for women with alcohol use disorders:
"Rachael's list of publications reflects the productivity and success of her work. Less apparent are the intangible ways that she helped our team by validating the work of others, presenting new, creative ideas for grants and papers, and welcoming and training new staff. She was an essential force in helping us launch our new program, Behavioral Health and Recovery Studies. Although all of our work continues, Rachael's role in it is irreplaceable. We benefited from her skills and contributions as a researcher. We benefited from her care and support as a person. We are grateful for the myriad of ways that she helped enhance our lives."
She also worked closely with senior scientist Cheryl Cherpitel on projects involving injuries and alcohol use multinational emergency room data:
"I found Rachael to be such a pleasure to work with and extremely insightful, over all the years she was on my ER project, beginning in the 1990's. We went on several international trips together, both for work and for pleasure, and she was a delightful traveling companion. She was incredibly positive in her outlook and attitude toward her illness, right to the end, and an inspiration for all." 
Tom Greenfield also had many occasions to work with Rachael:
"Over so many years and so many of ARG's projects, Rachael was a committed analyst who went above and beyond to ensure that her statistical analyses were on the spot, often working closely with biostatisticians like Jason Bond and other team members. She had a lot to do with the success of many ARG's publications and was prolific, as her bibliography attests. Like many others I miss her deeply."
All of us at ARG feel the magnitude of her absence both for the work Rachael leaves behind and, more acutely, for the loss of her friendship.
Rachael was a source of light, grounded and kind. Even throughout her illness, which she fought with such tenacity and determination, she had a contagious energy, a generous spirit, and was always willing to share her experiences and wisdom both professional and personal. Colleagues say that her life, the way she lived it and fought for it, inspired everyone who was fortunate enough to know her.
Our sympathies are with her family, in particular her two daughters, who she loved more than anything. We keep them in our thoughts and wish them comfort and peace during this difficult time.
Rachael will remain in our hearts, always.